About Mountain View Chiropractic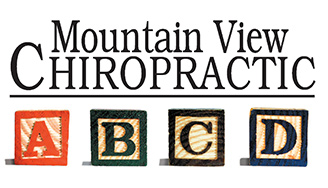 Dr. Josh Biberdorf and Dr. Dalton Mccollam combine for nearly 30 years' experience in chiropractic and holistic medicine to the Rapid City community. Our team serves patients in Pennington County who want fast, friendly, and affordable care at our central location!
Our Vision Statement
To save lives.
Our Mission Statement
To treat people like family.
Our Three Core Values
Love: love the unlovable first.
Authenticity: show up as you, because everyone else is taken.
Honesty: do what you say you're going to do, when you say you're going to do it.
Our Philosophy
We meet each individual where they're at. That means we want to listen to what your problem is, then help you solve it.
It's All About You
People come here when they have tried other avenues without success. Does that sound familiar? You may have seen the MD, had MRIs or CT scans, done physical therapy, seen a massage therapist and more. Finally, you're trying chiropractic as a last resort. Just like most of our patients, we expect that you can show quick improvements in just a couple of visits!
Every decision we make is with you in mind. The systems and protocols we have in place are to make sure your visits are convenient yet effective. We can't wait to help you get results!
What Chiropractors Actually Do
People often don't understand the idea behind chiropractic. We're not here to indoctrinate you or give you any information you don't need. But if you'd like to know a little more about what a chiropractor does, here is the core of it: your nervous system is responsible for controlling the entire body. By improving the nervous system, the rest of you can work just like it was designed to.
We're not just back doctors. The only reason we address your back is because the spine houses your nervous system. It's this all-powerful system that allows you to be healthy.
Call Now
Interested in learning more? Contact our chiropractic office today! Same-day visits are available.

About Mountain View Chiropractic | (605) 791-4030