New Patients at Mountain View Chiropractic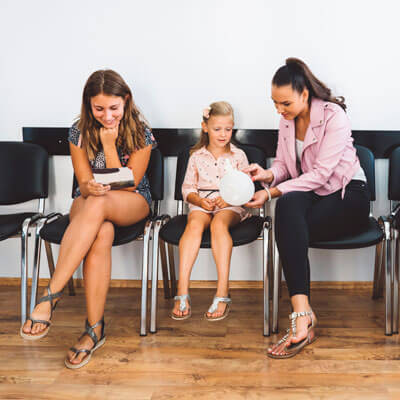 When you make your first phone call, our team will make booking your appointment simple for you. We'll schedule you for a day and time that works for you and can even see you on the same day that you call us!
Getting Started
You'll be greeted by name and escorted back to a private room to fill out your paperwork. You'll be offered a beverage of your choice, then left in peace to complete your forms. You'll meet Dr. Josh promptly, who will talk about your health history with you, then perform an examination. Most patients receive a nerve scan.
Then, all the results will be gone over with you. You'll have a financial consultation that goes over your insurance coverage and any costs to you. You'll receive a chiropractic adjustment and discuss any further treatment moving forward.
The first appointment takes about an hour.
Follow-Ups
You'll be in and out of the door in 15 minutes. Even if you're a walk-in visitor, we keep that promise of being here no more than 15 minutes, ensuring you can quickly get on with your day.
Insurance Information
We accept insurance, including
Medicare
Medicaid
Blue Cross Blue Shield
Cigna
Aetna
Avera
Dakota Care
Sanford
Learn More At No Cost
We're pleased to offer free consultations. Contact Mountain View Chiropractic today!
CONTACT US »

New Patients at Mountain View Chiropractic | (605) 791-4030